Creative Basildon Young Pioneers

South Essex College student Kieran Morey leads the Young Pioneers Campaign for Basildon Creative.
Kieran, 20, is currently in his second year of the Level 3 Animation course at the college's Centre for Digital Technologies in Basildon. Upon hearing about the Young Pioneers opportunity he decided to apply, was accepted and has been working with the group since August 2022.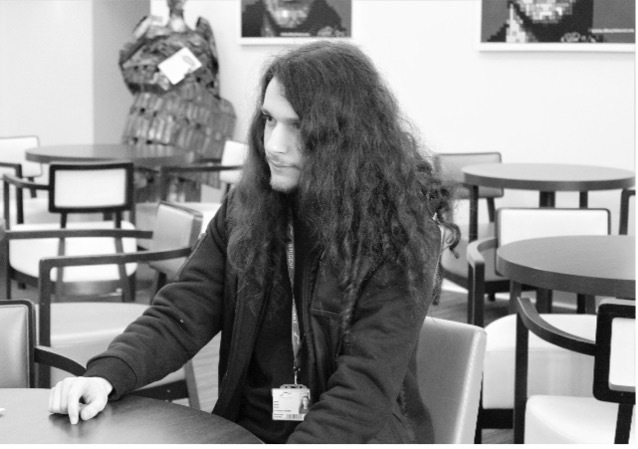 The Young Pioneers programme, by Creative Basildon, is a series of activities led by the participants of the creative skills development programmes. Supported by industry experts, the Young Pioneers work to develop and deliver their own projects, and use creativity to drive change in their local area. The programme provides young people with skills, and confidence boosting hands-on experience. By learning to set up, produce and put on events and projects, young people are given invaluable experience and a foot in the door for a career in the creative industries.
Kieran told us about his time at the college, saying: "It has been a massive learning experience and I have gained so much personal development, like learning about and improving my own craft. It has been a great time and I have always had support and feedback from my tutors. I would like to study 3D Animation and Design at university, and then move onto employment."
Kieran held a work shop at Theatrecraft to engage with his peers and explained to them what the opportunity is. He gave advice with how to submit their work, the process, forms and guidelines and spoke to them on a one-to-one basis to get to know them and what they want to showcase.
He explained: "The aim of the project is to produce a film of student work from the college. I organised a drop-in session for people to come by to speak to me, and explain the guidelines on how to submit work if they are unsure. "
Kieran added: "The class always supports each other and that is what has motivated me, to give back to those people that have supported me. Really it's about empowering students."
The event will be taking place on the 29 and 30 March on the big screens in Basildon town centre.
The deadline for submissions is Submission from students is March 06.
For more info about courses at South Essex College go to www.southessex.ac.uk/search
Students can submit their work at ww.portalbasildon.co.uk