Information page
The current situation we find ourselves in can be scary and overwhelming. It can be even scarier if you are a victim of domestic abuse and home isn't a safe place.
There is no excuse for domestic abuse whatever forms it takes. Domestic abuse is a crime and there is support available. The Wellbeing & Safeguarding team have complied a list of support services that can be found below.
Life-threatening, Dial 999
In a life-threatening emergency, phone the emergency services.
Call 999.
If you are unable to speak, calls are transferred to a system call Silent Solutions. You will be prompted to dial "55" so they are aware you are in danger.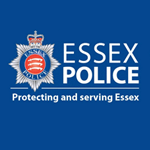 Essex Police
Essex Police provide an extensive list of support services locally and nationally.
Visit website
Wellbeing & Safeguarding team
The college's Wellbeing & Safeguarding team are here for you during this time and you can contact them via email Safeguarding@Southessex.ac.uk
A member of the team will contact you and provide some support.
Students and staff can also access the Wellbeing & Safeguarding team's Moodle page where there are resources on a number of topics including mental health, e-safety and domestic abuse.
Support Services
The organisations below can offer support and information on escaping domestic abuse. All of the sites offer quick exit buttons to ensure your safety.