Facilities
The College provides excellent facilities and state-of-the-art equipment to support our students and offer them a first-class learning experience.
Whether you are studying catering in an industrial-style kitchen, motor mechanics in our state-of-the-art facility in Stephenson Road or training to be a performer in our new performing arts centre, you'll have the equipment and resources you need.
All of our main campuses have large auditoriums where we welcome a range of guest speakers each year, these facilities are also available for hire.
Learning services
Our learning resource centres (LRCs) offer free access to learning resources, study spaces, and student network computers.
View
Atrium
The Atrium in our Southend Campus contains a 250-seat Performance Pod, café facilities at Chill Express and our new performing arts centre.
View
Beauty salons
Our professionally equipped beauty salons offer skills training for students interested in hairdressing and beauty therapy.
View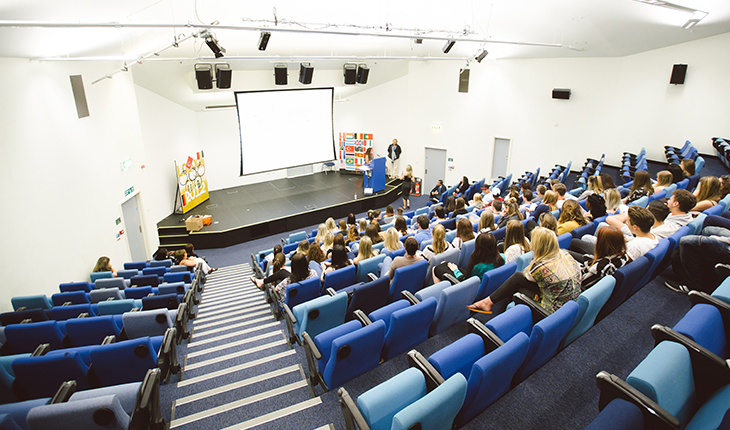 Pod
Performance pod/lecture theatre designed from the inside-out utilising the latest acoustic surveys. Featuring stage, drop down HD projector, Blu-ray, DVD, VHS and Powerpoint.
View
Waves restaurant
South Essex College's training restaurant at our Thurrock campus offers a great dining experience while training the chefs of tomorrow.
View
Venue hire
Our award-winning campus has the facilities, space, and technology to host a wide range of events including concerts, seminars, meetings and exhibitions.
Learn more